» News Archives
Soul Dice on MangaMagazine.
Hello, guys!

First off, I'm so very, very sorry for the temporary unannounced hiatus! The main reason is still that I'm graduating this June... so there you go. TT___TT

Although, I am here with good news: MangaMagazine.net has chosen Soul Dice as one of their featured manga this April! If you want to check out our page ahead of time, please visit:

Soul Dice on MangaMagazine.net.

If you like our story, we really hope you'll support us over there, and help make Soul Dice a sponsored manga in the future -- meaning, updates every two days, and even print copies eventually! \>o</

Weekly updates will resume on the first week on April on both MangaMagazine and Smackjeeves.

Now, as a token of apology, I leave you with a sneak preview of Act II...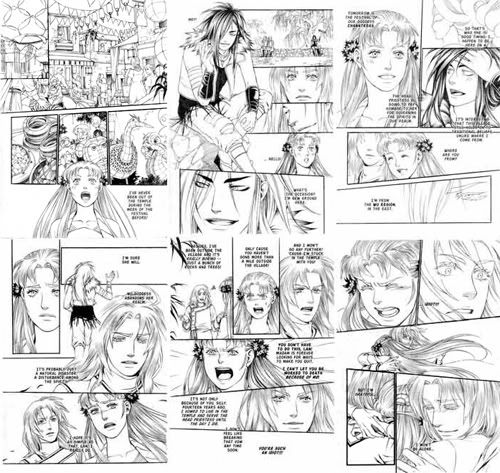 Lastly, we would like to give a shout-out to our followers, new and old! You keep us alive!!! TT3TT/// <333

@Age Of Chaos: Thank you so much, my Dear! >3</// Much power to you and your manga!!!

@Chibiboru: Thank you so much, Love! TT___TT Please hang on, we will begin updating again very soon!

- Renka
posted by mushroomtale @ March 18th, 2012, 11:05 am - 1 Comments
Reader Comments:



omg that's great news!

I i i i am mentioned...and i am being cheered on omg omg *hyperventilates* lol

Anyways thank you for that! I'm glad to hear that you got featured on www.mangamagazine.net this is definitely great news! I will support you all the way x3

Yay for weekly updates being resumed on April! I am definitely looking forward to it with the sneak peak even my excitement has just multiplied tenfold!

posted by Age Of Chaos, March 18th, 2012, 12:06 pm