» News Archives
Soul Dice: Minibook I copybons.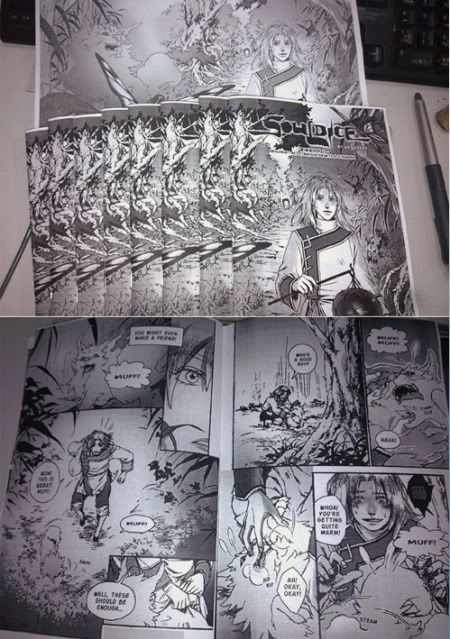 My first batch of indies ever. Ever. TT___TT Imperfect in the sense that they printed much darker than the originals, but, ah, here they are. The first Minibook contains the Prologue as well as Act I of our webmanga Soul Dice, a total of 36 pages. If anyone's interested in getting a copy, I'll be selling some of these for USD 3.5 including shipping. Note me.

Rei will be printing copies of these to be sold at the Philippine KOMIKON this November.
posted by mushroomtale @ November 6th, 2011, 5:25 am - 1 Comments
Reader Comments:
Awesome!

EXCITING!!

posted by Nic (Guest), November 6th, 2011, 10:57 pm